We are all learners of this lifetime...
NOT ACCEPTING NEW CLIENTS AT THIS TIME
About
"Not all wounds are visible..."
Hello, Hola, Merhaba, Xin Chào, 'Ahlan, Ciao, & नमस्ते (namaste) I am Antenette Stokes —a licensed professional counselor, national certified counselor, qualified mental health professional, consultant, and free spirit! Essential to each of these roles is my commitment to equity, respect, discretion, privacy, high ethical, morale, and clinical judgment as we began your journey. As we develop a genuine relationship, therapy will look much like you chatting with an old friend, while getting professional and clinical support. I draw inspiration from many sources and modalities — the simplicity of talk therapy coupled with person-centered motivational interviewing, to creative & expressive arts, humor therapy, guided meditation, and even options of incorporating nature walk & talk upon availability in specific areas. Presently, I am a Licensed Professional Counselor and Brain spotting Practitioner in the State of Virginia. I offer both individual and couples telehealth sessions. My office is a virtual only office to those who live or reside in Virginia. Please check back periodically on this website for additional partnerships with other states. Lastly, it's important to note that though I support high-profile clientele, please know that I support all populations of community members ages tween to mid-adulthood. If you believe we will be a great fit, please do not hesitate to book an appointment by clicking the, "request appointment" button above. Thank you for allowing me to walk alongside you in this amazing partnership of growth. I am eager to support you! Warmly, Antenette _____________________________________________________ Stokes Clinical Counseling Center predominately uses a self-pay model. We are a participating provider with Virginia Anthem Blue Cross and Blue Shield and Aetna but no other insurance companies at this time. This service model allows our clinicians to maintain smaller caseloads as well as focus solely on meeting individual client needs vs. managing the large number of administrative tasks required to be in network with insurance. However, many insurance companies still reimburse a large portion of our fees. Also, our services often qualify for FSA and HSA reimbursement and we also accept HSA/FSA cards as forms of payment. In addition, we provide receipts which contain all of the information you will need to file on your own with insurance for reimbursement. You should check with your individual provider to determine the specific details regarding your coverage. Important questions to ask are listed below. Your treatment will always be the most important element to our partnership! ***If you are interested in using your Virginia Anthem Blue Cross and Blue Shield benefits, please send us an email before booking your appointment. Questions to Ask Your Insurance: 1. What is my deductible? 2. Do I have a separate deductible for out of network services? 3. Does my deductible apply to outpatient psychotherapy (CPT Code 90837)? 4. Does my deductible apply to telehealth services? 5. After the deductible is met, what is the allowed amount for CPT Code 90837? 6. What percentage of the allowed amount is reimbursed for CPT Code 90837? 7. How do I file my claims so that I can get reimbursed for out of network services? https://www.psychologytoday.com/profile/919750 ------------------------------------------------------------- Experiencing a Crisis? For any mental or safety emergencies please dial 911 or go to the nearest emergency room immediately!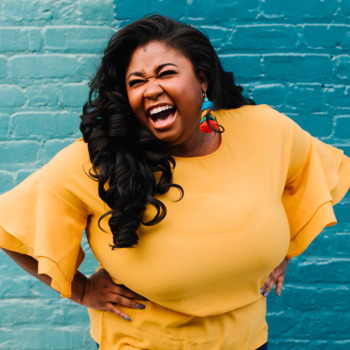 Antenette D. Stokes, LPC, NCC, QMHP-C
Practice Owner - Psychotherapist
Services
Anxiety
Depression
Trauma
Behavioral Issues
Burnout
Child or Adolescent
College Mental Health
Communication Issues
Coping Skills
Couples Counseling
Divorce
Emotional Abuse
Infidelity
Kink/Diverse Sexualities
LGBTQIA+
Life Transitions
Mindfulness
Multicultural Concerns
Open Relationships/Polyamory
Peer Relationships
Relationship Issues
Self Esteem
Suicidal Ideation
Women's Issues
Work Stress
Approaches
Cognitive Behavioral Therapy (CBT)
Eclectic
Motivational Interviewing
Person-Centered
Humor Therapy
Mindfulness-Based Cognitive Therapy (MBCT)
Expressive Arts
Insurance Accepted
Anthem
BlueCross and BlueShield
Aetna
Fees
Initial Comprehensive Assessment: $150
Psychotherapy (50 - 75 minutes): $150 - $175
Couples Psychotherapy (50 minutes): $170
Written Reports: $165
Consultation (30 - 60 minutes): $100 - $175
Testimonials
"...Her structured approach put us at ease and cultivated an affirming space where we could be vulnerable and work through our issues with the appropriate tools. We recommend her to all of our couple friends going through that Pandemic Slump!"

-
"Antenette worked with my teenage son and was such a blessing to our family. While my son had not done well opening up to another therapist, he was easily able to share his feelings with Miss Stokes. She is caring and understanding-a safe place to speak openly."

-
"She is engaging, thoughtful, patient, trustworthy, kind and real(!!). Not everyone can strike that balance between being super well-trained, while also have the personality/humanity to authentically meet you where you are..."

-